ZombieLand was a 2009 comedy horror action movie all in one directed by Ruben Fleischer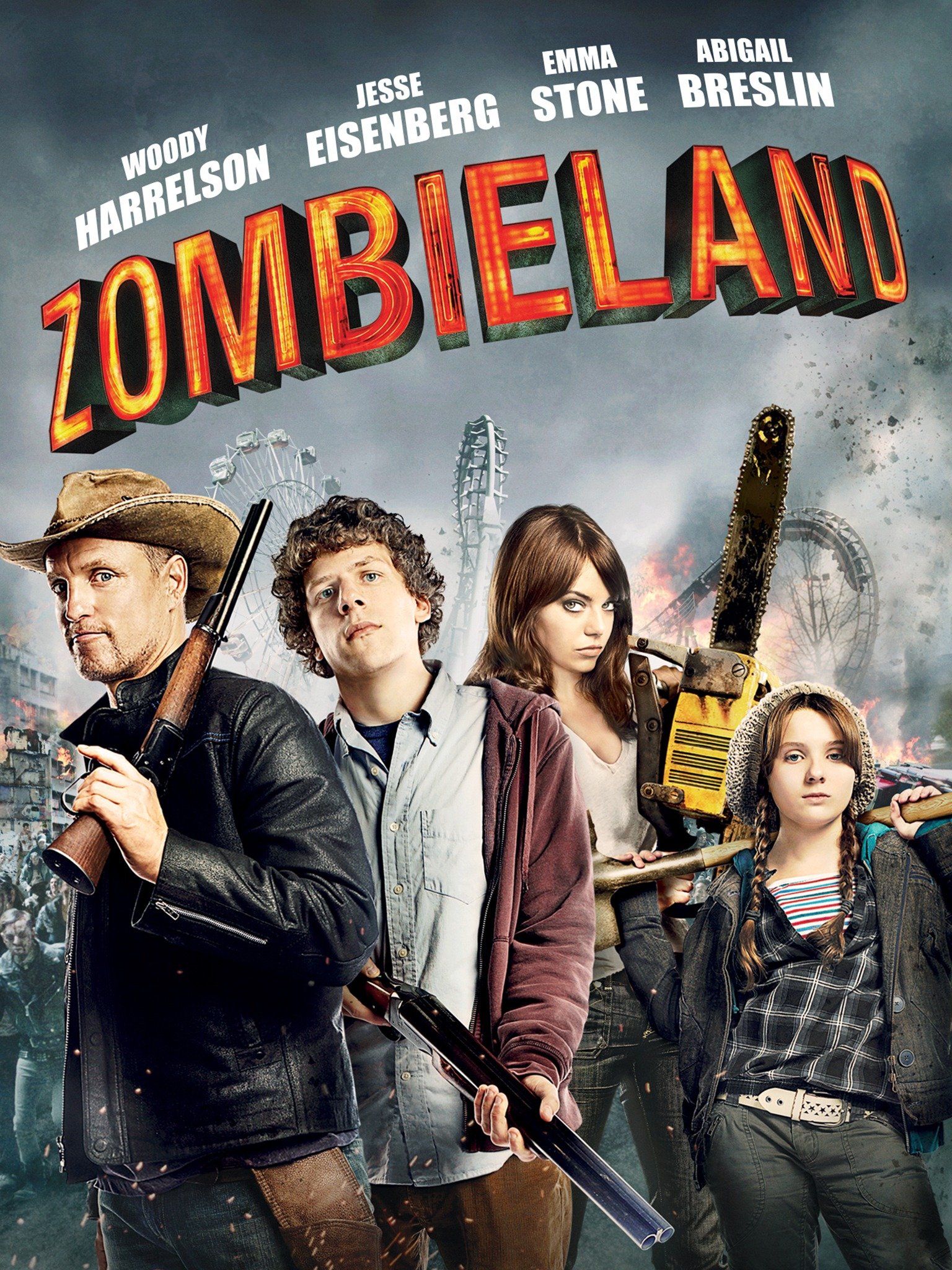 This movie was a solid movie. Enjoyable. Sometimes in the movie it felt like they were running out of Ideas like loads of the time its backstories about… Twinkie bars… What? It was funny I loved the kills. Okay usually I count the kills. I can't count these kills there is like 200! And same with ZombieLand Double Tap 'the sequal' we will be talking about on thursday. I thought there was some sick fighting in it. All I can remember is my favourite kill. It is the zombie clown who got shot in the face and got stomped on and it has a funny clown noice at the end when he dies. I don't really know what to say about this movie… there's a good scene where the main character mistakes Bill Murey for a zombie and KILLS him!
I give this movie a 7 out of 10.
A good movie and I will watch it again at some point.
Remember check my website every 2 or 3 days cuz there will be a lot more horror recaps I'm talking.
Friday the 13ths.
Freedy kurgeur.
Maybe some more recent horror movies
I might do some ranking movies. Like all the Chucky movie. I haven't seen Cult Of Chucky but that's the only one I haven't seen so I will just do the other ones. So get ready for some more horror content!